Are you that creative organizer who enjoys arranging everything down to the last detail so that others can do their work? Are you also interested in quality management, safety and would you like to help make our organization more sustainable? Then this vacancy is for you!
Your role as QESH Coordinator
In this position you work closely and report directly to the Quality & Facility Manager.
In this independent role your focus is on:
support in our quality management system (QMS);
monitoring, maintaining, improving and developing our QMS (ISO 9001 + ISO 13485 + GDP aspects);
improving and developing various safety regulations and protocols
(co-)drawing various related reports;
involvement and implementation of internal and external audits including audit reports;
representation of QUA in internal implementations and projects;
providing support from QHSE in commercial projects;
following up and checking complaints, deviations and CAPA;
checking protocols and reports;
supporting risk analyzes and follow-up;
being the driving force in making our organization more sustainable overall
and spreading awareness about this to the rest of the organization.
On the other hand, this role focuses on:
supporting and coordinating activities in the field of management and maintenance of our buildings and associated improvement processes;
establishing (new) contacts with external parties (including maintenance parties, customers, suppliers, certification bodies);
acting as a point of contact for topics such as labor, health, safety and the environment;
As an organization, we believe it is important that every individual continues to develop and we therefore invest heavily in training and development. Process-oriented and future-oriented thinking is important here.
In short, a versatile role in a dynamic environment where you will take yourself and the organization to a higher level!
The following competencies apply to this position:
Ownership, responsible;
Quality;
Planning and organizing
Proactive;
Integrity and reliability;
Organizational sensitivity.
Job requirements/skills:
Completed MBO (level 4) training or HBO Facility Management;
In possession of a driving license B;
Preferably at least 2 years of experience in similar activities;
Knowledge of facilities and housing;
Persistent and proactive attitude;
Persuasion or persuasive power;
Good knowledge of business processes;
Experience with quality and safety aspects;
Knowledge of GDP regulations and ISO 9001 / ISO 13485;
Knowledge of other ISO certifications is an advantage;
Knowledge of logistics processes is an advantage;
Good verbal and written communication skills in Dutch and English;
Good knowledge of Microsoft Office and Excel in particular
You are service-oriented, you act solution-oriented and, with your stress-resistant attitude, you know how to work accurately and according to a structure.
As you can see, there is a lot we expect from you and of course you will get a lot in return. There is an informal atmosphere within MOL Logistics and approximately 150 colleagues are ready to welcome you. You will work in an environment where you are given the space to develop yourself. There is plenty of room for your own ideas and initiative and we are happy to give you the confidence to make plans together. If necessary, we will guide you in gaining knowledge about ISO certifications. In addition to a pleasant working environment at our head office in Tilburg, we offer you a competitive salary, a minimum of 24 vacation days and 3.5 ATV days (pro rata), laptop and the option to work from home. Of course, a good pension scheme has also been taken into account.
Are you interested?  Then complete the application form. Do you want to know more first? Call one of our HR colleagues via 0031 (0)13-5373431. Ask for Lieke Brochard (HR Advisor), Madelon van Beek (HR Advisor) or Corné Berkelmans (Manager Quality & Facility).
Steps towards your new job at MOL Logistics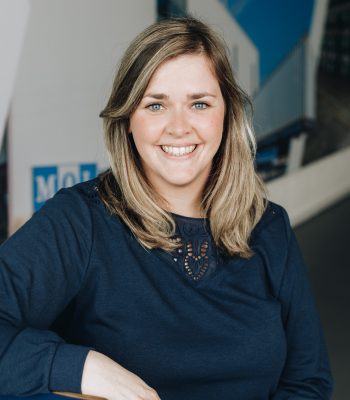 Job Application
"*" indicates required fields